Four tips to help you in your apartment or house search.
Monitoring real estate pages and receiving notifications on changes to website content is highly advantageous when searching for an apartment. By doing so, you can be among the first to discover newly listed properties, price reductions, or updates on available apartments. 
This proactive approach enables you to swiftly contact landlords or real estate agents, increasing your chances of securing a desirable apartment before others do. It streamlines your apartment hunt, saving you time and ensuring you don't miss out on potential opportunities. Additionally, staying up-to-date with website changes helps you track market trends and adjust your search criteria accordingly, leading to a more efficient and successful apartment search.
Changedetection.io has a couple of little tricks up its sleeve to really optimize your search.
In this article, I'll show you a few small features of changedetection.io which could really help!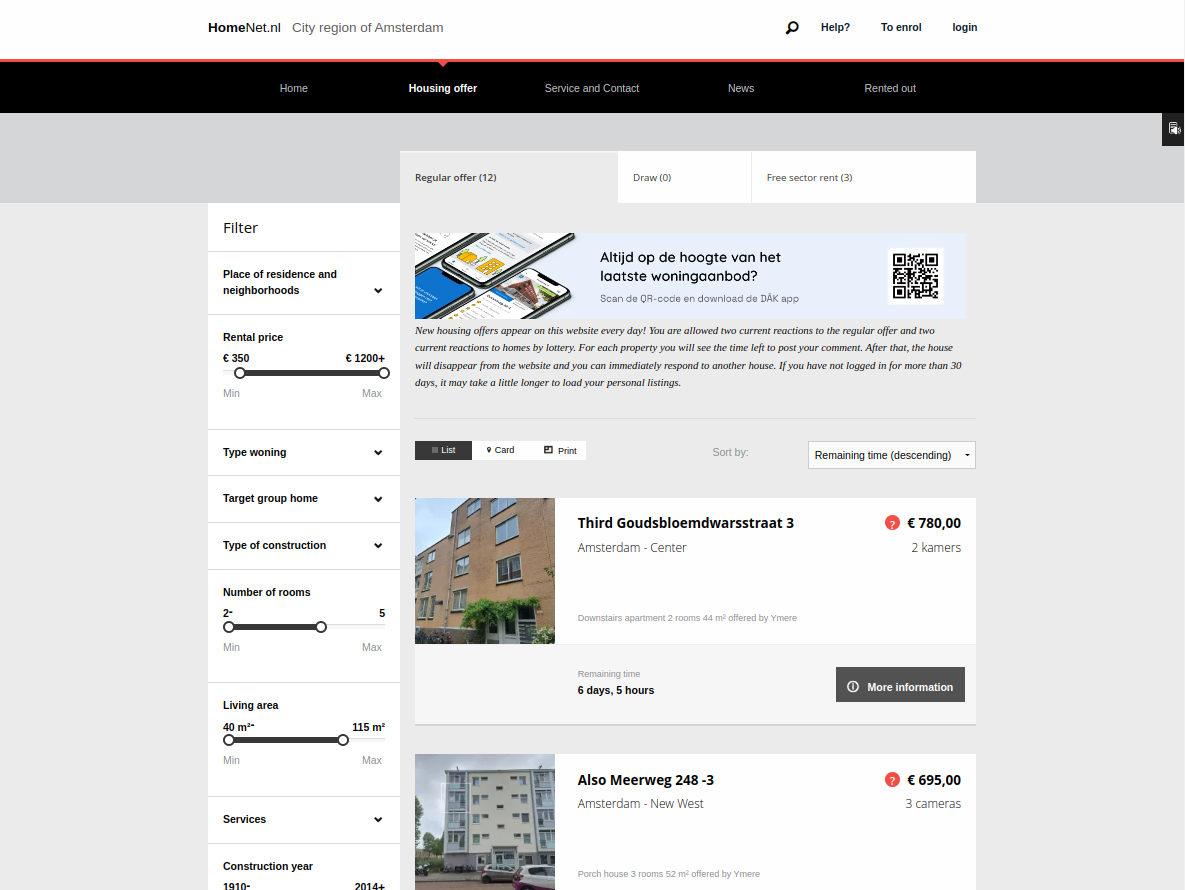 Tip 1. Don't flood their server with checks - use a SLOWER recheck time.
This may sound counter-intuitive, but many realestate websites have a lot of protection built in, and don't often update their content every minute, many will 'bulk update' every 15 minutes or so.
So it means there's no need to set a recheck time of "1 minute" for example, it's better to recheck every 10 minutes, this reduces your chance of getting blocked.
Tip 2. Use the "Only trigger when unique lines appear" text filter
Often, real-estate advertisements will shuffle around in the list, to stop receiving false alerts you should use the filter called "Only trigger when unique lines appear", this will compare any new content with all previous content line-by-line, and then only trigger a change when something new was found - in comparison with all history.
For example, this works because new addresses of apartments get listed, but you don't know if they are just being shuffled around in the results or not, so it will check that title/name against all fetched history.
You can find this option under Edit > Text & Filters then scroll down to Text filtering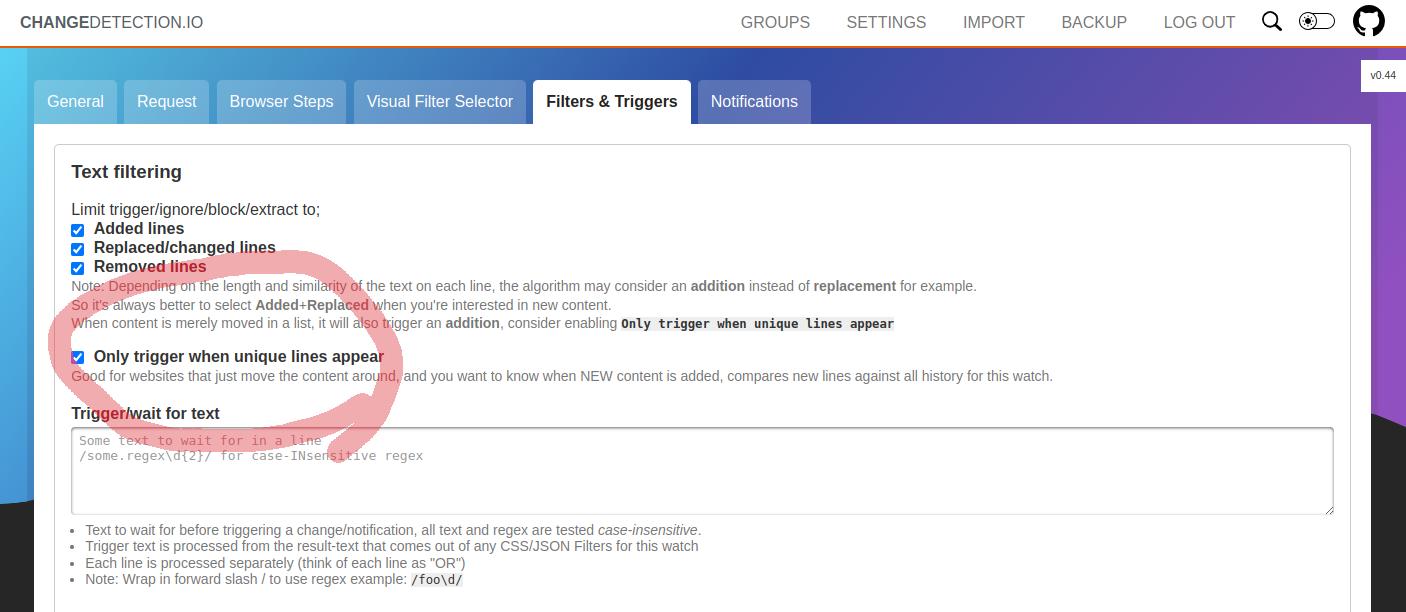 Tip 3. Use "Browser Steps" to click on buttons and accept cookies
Just like a real browser, click on buttons and fill in forms, you could even use this for logging in!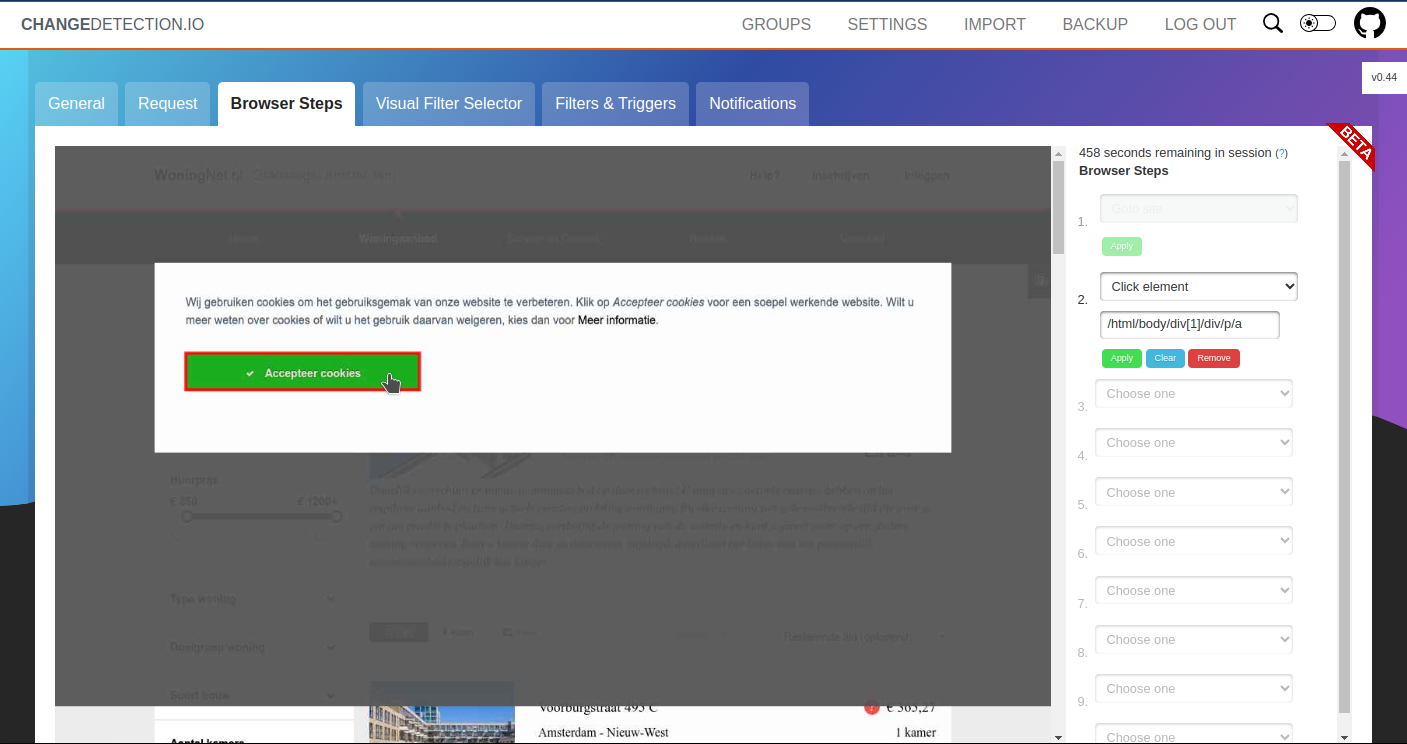 Tip 4. Use the "Visual Filter Selector" to cut out false alerts and only focus on whats important
Web pages often update the footer, header and menu bars with dates, times, count/number of results which could change and create a false alert. It's super simple to use the Visual Filter Selector to choose just the area you want to know about.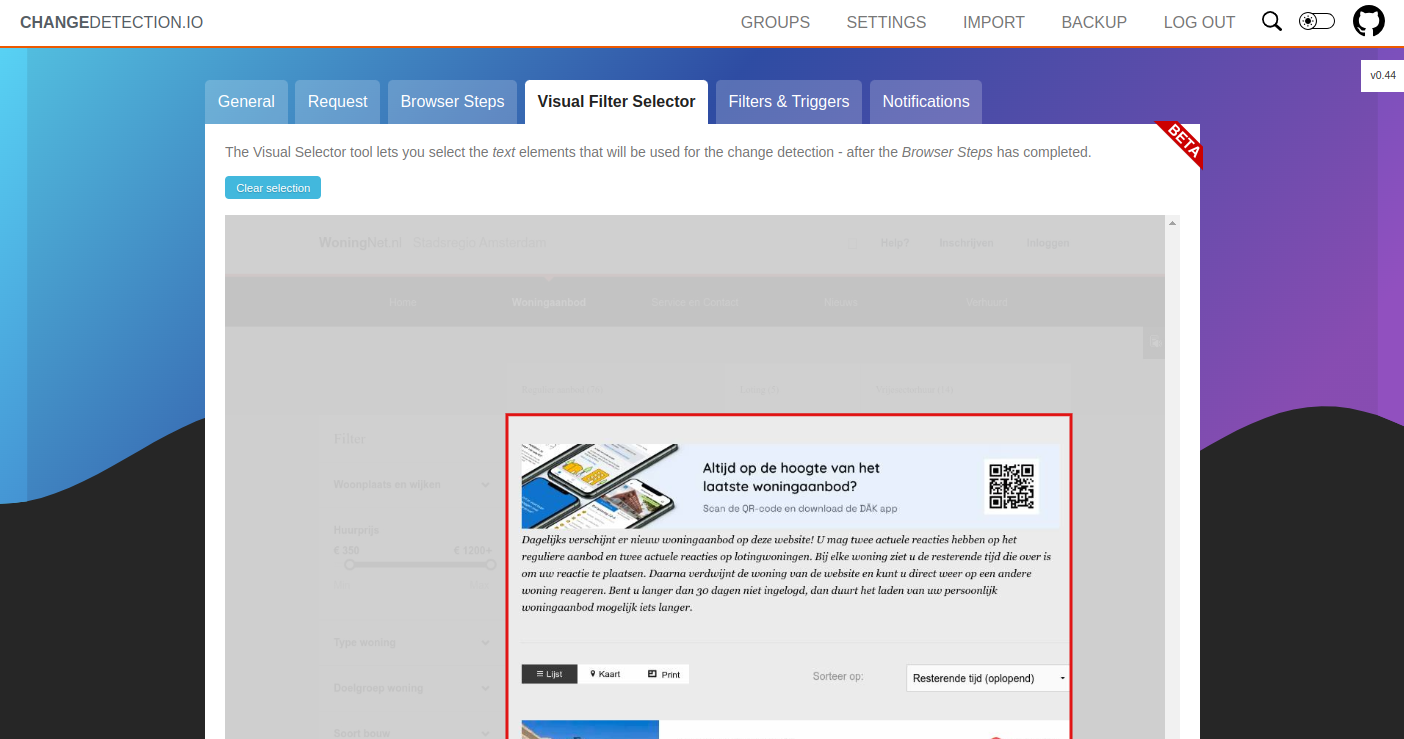 Use these four simple tips to increase your chance of grabbing that perfect apartment or house :) Good luck!