How to get alerts on new KeePass releases
KeePass is vital for online security as it securely stores passwords. Getting update notifications is crucial to stay protected from potential vulnerabilities and cyber threats.
In this short article I'll show you how to setup changedetection.io to send you an alert as soon as a new (and often important) KeePass release is made, whilst minimizing false alerts.
Step 1, Add the URL
Here we add the URL of https://keepass.info/download.html simply add the URL to the top part of the page and simply click Watch

Step 2, Select the part of the page that contains the text we are interested in
For example, we don't want false alerts when the header, footer or menu changes, so we use the Visual Selector to choose the content we are only interested in. The selected area will show with a red border and the rest will be greyed-out to make it easier to see what you selected.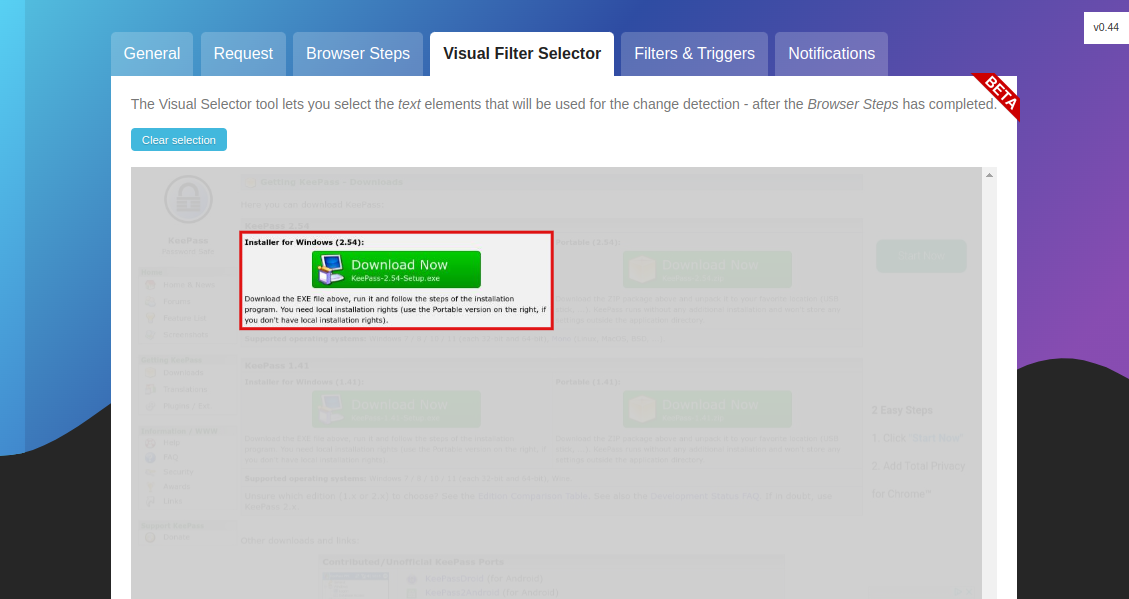 Step 3, Setup your favourite notification
In the last step, click on the Notifications tab, click 'Add email' , here you can enter in the preferred email address to send notifications to.
changedetection.io (for subscribers) will automatically choose our mail server to send your emails to, so you don't need to setup anything further.
You can also choose to attach the screenshot to the email by clicking Attach screenshot to notification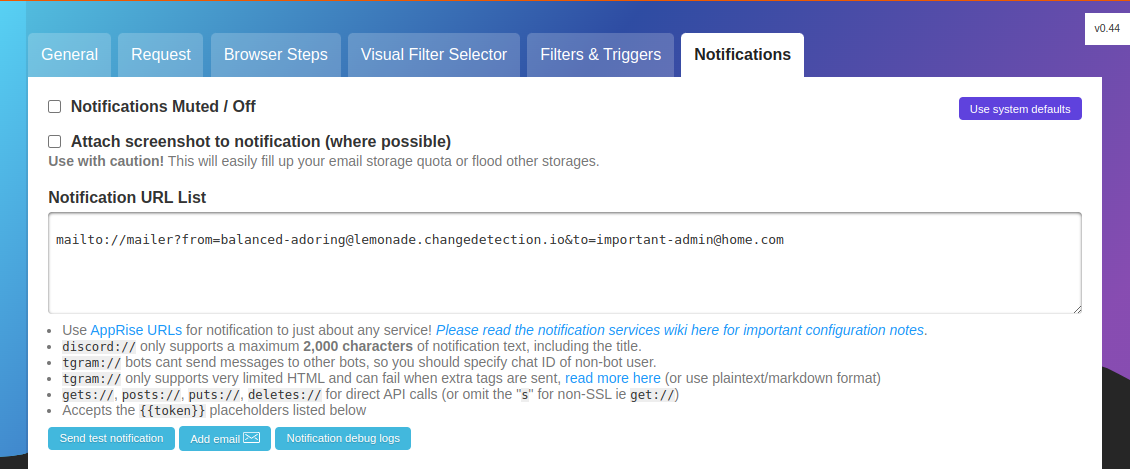 Don't forget that you can also send notifications via Discord, Telegram and over 90 other different methods
Then simply click Save