Website content change detection from behind logins - easy
Another great feature of changedetection.io is that you can interact with websites to compare their text.
Often you need to enter in some search query or need to access a page that's only available from behind a login/password form.
Note:  Only use this on websites where you have permission todo so, and always "recheck" with the maximum realistic time between rechecks, logging-in every minute could get you blocked from the site you are viewing.
Some examples where this is super handy could be
Get an alert when a new invoice is available
Get an alert when your school publishes new important information.
Accept cookie popup forms
Log in to a website to be able to scrape data for other uses (for example you could now make a nice Discord bot that reports new articles that appear from behind a login)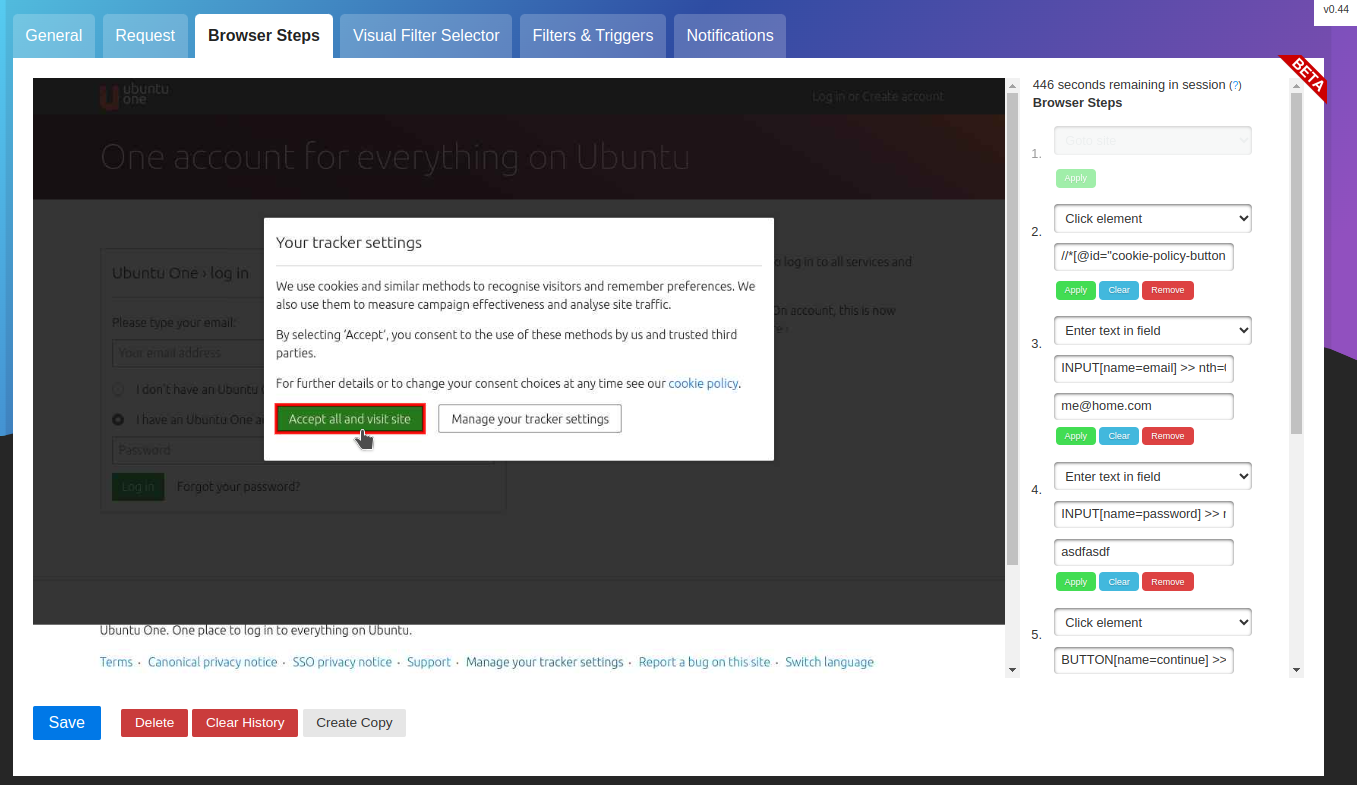 Changedetection.io makes this super easy by providing an easy to use setup page where you can click on individual elements on the page and then enter in the kind of event you want to happen, changedetection.io will automatically detect which action is best for whatever element you selected (for example, enter text in field, click buttons etc)
You could even use this to perform realestate searches, searching for your dream job and more, it's all up to your imagination! 
I recommend that you explore this feature, it's so super helpful!